A HISTORY OF HERB GRINDERS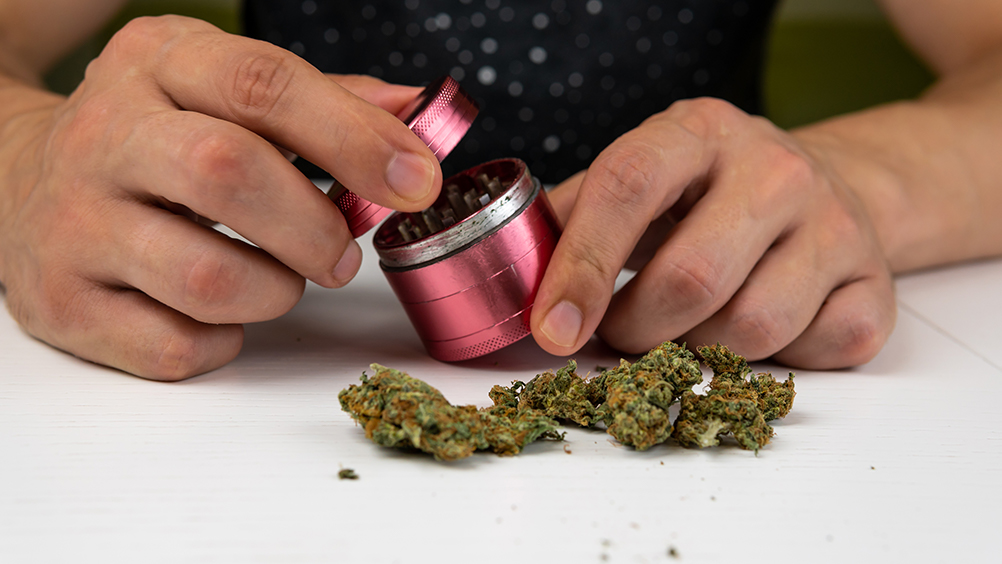 A HISTORY OF HERB GRINDERS
There is a history of grinders used for grinding grain, herbs, spices for over a century now in the USA. Since the emergence of the legal cannabis or marijuana industry over the last 20 years there has been a greater need for a grinder to be designed specifically for cannabis or marijuana.
There are 30 states that have legalized medical marijuana and 11 states that have legalized recreational marijuana. Within this time frames there are many companies that have designed grinders or in some cases, blenders, food processors, and mini blenders. Many of these are disguising themselves as an herb grinder or spice grinder with the hidden message being that they can be used for grinding or processing cannabis or marijuana. It seems they are very careful not to look like they are in the cannabis industry. There are other grinder companies that are either hand operated or electric and even they do not want to say they are used for cannabis or marijuana.
Even with the legalization of pot there is still a stigma attached to it that causes banks to be selective in denying taking deposits from dispensaries across the country. It is after all a federal law that marijuana is not legal. There are 30 states with medical marijuana and 11 states within them that have recreational marijuana and even with that most companies stay away from saying that their product will grind your herb. They fall short of saying cannabis or marijuana and that in itself is not illegal. There only a few grinders that are designed for marijuana use and most of those are hand operated. That number could be as much as 100 different hand operated grinders. Electric grinders will total about 6.
In the future it will probably be more as time goes on and that is only what we can hope for. In the mean time we have put together a short list of the most popular hand operated and electric grinders that really are designed for the specific use for cannabis or marijuana.
THE BEST POPULAR HAND OPERATED GRINDERS
Priced from $3.95 to $79.95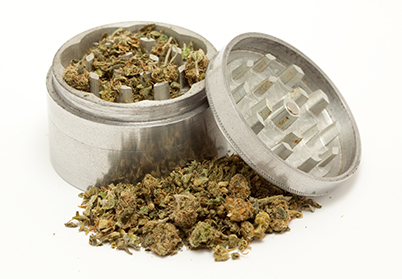 The HERBinator Classic 3-Piece Hand Processor
 irainy 5-Piece Grinder
 Kingtop Large 4-Piece Grinder
Masterdam 4-Piece Grinder
Mendo Mulcher Small 2-Piece Grinder
Aerospaced 4-Piece Grinder with Handle
Magic Flight Launch Box Grinder
Santa Cruz 4-Piece Shredder
Phoenician 4-Piece Grinder
Kannastar GR8TR V2
Iaso 4-Piece Grinder
Grasscity Mills Aluminum Crank Herb Grinder
Black Leaf Masher
Hellboy Grinder
Golden bell 4-Piece grinder
There are many more however these were the most popular we saw and considered the best grinders out there. The less expensive models are made of a plastic and aluminum and have a very basic hand operation by twisting the top portion against the bottom portion that have metal teeth that move between each other to grind the cannabis bud into a smaller size and texture therefore making a better smoke. These are affective however they do not have the many bells and whistles that the higher priced and higher quality grinders. They are very careful as to say what they are really used for and designed for but they get the point across to any savvy users.
The higher priced hand operated grinders are made of a much higher quality aluminum and in some cases an aircraft grade aluminum with a titanium coated blade system and handle turning mechanism. Some of them also have a Kief or pollen catcher. These are the better hand operated grinders however they can do a small amount of material at a time and they cannot store much material as well.
THE BEST POPULAR ELECTRIC GRINDERS & PROCESSORS
Prices range from $110 to $199 to $499
Electric grinders or processors are becoming much more popular and are a great option for those with arthritis and many other debilitations that make using a hand operated grinder very difficult. They are all very different in the way they grind or process. Some are basic in their functionality and others are more sophisticated in their functionality. These electric products are growing at the fastest rate and are worth looking into.
1. The HERBinator Premium Electric Cannabis Processor
2. Otto Electric Grinder
3. Mamba Battery Operated Grinder
4. Electric Tobacco Shredder
5. Cuisinart SG-10 Spice Grinder
6. Avryware Stainless Steel Spice Grinder
7. Waring commercial WSG30 Spice Grinder
8. IRSE Electric Salt & Pepper Grinder
9. Lonzen Eectric Dry Herb Grinder
10. The Easy Electric Herb Grinder
11. "Chewy" Portable Electric Herb grinder
The majority of these grinders are more like blenders the way they chop up and cut the material. There is no other functionality than that. They are a little awkward and do not afford themselves to cannabis. A couple of others such as Otto and the HERBinator have a more designed functionality for cannabis such as having more storage space and filling a cone automatically. However, the HERBinator is actually a processor with more features and is made of aircraft quality aluminum with the most features of any of the grinders or processors that we researched both in the hand operated and the electric operated products.
After looking at what is out there it is a very large market. By 2020 the USA will hit approximately 15 million cannabis users and they spend $55 Billion on pot. In Canada it is about 5 Million users and they spend $6 Billion on pot.
The market has exploded very quickly over the last 20 years and more so over the last 10 years. In another 10 years it will probably double and probably triple in the USA and Canada according to experts in the industry as cited by the Marijuana Business Daily and Grand View Research. These statistics are both the legal market and the illegal market. Either way companies who manufacture accessories for this market will be growing as well. It is very profitable for growers, processors, dispensaries and any company that is manufacturing those much needed, accessories that make the experience so much more satisfying.
Pot is a luxury market that appeals to everyone and don't be fooled, it is here to stay. Besides smoking their favorite herb, they are vaping, CBD, they are also drinking it, eating it, wearing it, processing it for actual medicine, experimenting with phycological medications, cancer treatments and much more to be seen in the future. Cannabis is not only a recreational drug but a useful one as well. We will mature as time goes and the acceptance of the cannabis industry will only mature along with us.
Click Here for More Information on These Great Products